LIONS CHILDREN'S HEARING CENTER
Early identification of hearing loss was the first step to treating hearing loss in children. A definitive, multidisciplinary center that offered a full range of treatment was the next step. The Lions MD5M Hearing Foundation voted in 2004 to commit over $920,000 over a five-year period to establish the Lions Children's Hearing Center. The Center held its first clinic in early 2006. At the Lions Children's Hearing Center, a family can see up to six specialty doctors in one setting in one day, namely:
Audiologist

Speech Language Pathologist

ENT

Geneticist

Infectious Disease specialist

Neuro Psychology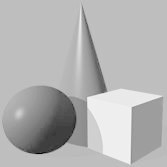 Once the child and their family leaves the Center, the team of professionals take a team approach as to what course of treatment will be sought.
The Lions Children's Hearing Center also serves as an educational resource for those who work with hearing-impaired children, and as a research center for pediatric hearing disorders. There is no other such comprehensive center in the upper Midwest.
HEARING AID LOANER PROGRAM
The Hearing Foundation established the Lions Hearing Aid Loaner Bank, providing pediatric Hearing aids free of charge to infants who are newly identified with hearing loss. This much appreciated service allows babies to hear sounds immediately while their parents organize the considerable financial resources necessary and the family and medical team implement a treatment plan. Similarly, the Hearing Center provides hearing aids free of charge to cancer patients treated at the University Hospital - Fairview, as hearing loss can be an unfortunate side effect of cancer treatment.